The era of "Smart Growth" has emerged in recent years as densely populated regions of the United States struggle to control increased traffic congestion, air pollution, and sprawl suburban development. A key theme of the Smart Growth initiative is development and redevelopment anchored around transit stations, or Transit-Oriented Development (TOD). Research in this area has become a strength of the Alan M. Voorhees Transportation Center, a reflection of its location in New Jersey which has embraced TOD through the designation of 28 Transit Villages, as of June 2015.
VTC Director Robert Noland, Executive Director Jon Carnegie, and Senior Research Specialist Stephanie DiPetrillo form the core of VTC's TOD team and have spoken at numerous conferences, both nationally and internationally, on the topic of TOD. Projects have included the recently completed Together North Jersey planning initiative as well as research that has measured the benefits of TOD and examined the impact of the New Jersey Transit Village Initiative on housing values.
VTC, in partnership with NJTRANSIT, produces a nationally recognized newsletter on TOD issues, Transit-Friendly Development, now available at NJTOD.org. Published since 2005, the newsletter is designed to keep municipal officials, planners, and advocates up-to-date on the potential for development and redevelopment around transit stations. NJTOD.org aims to enrich the TOD conversation in New Jersey's diverse communities by highlighting what is happening in the state and around the country: best practices, model programs, legislation, and local problem-solving experiences.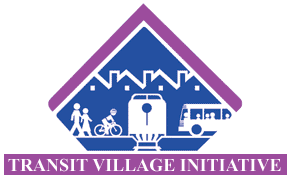 New Jersey Transit Village Initiative
A designated Transit Village is a municipality that has been recommended for designation by the interagency Transit Village Task Force. These municipalities have demonstrated a commitment to revitalizing and redeveloping the area around their transit facilities into compact, mixed-use neighborhoods with a strong residential component.
Read more about the NJ Transit Village Initiative at the New Jersey Department of Transportation website.