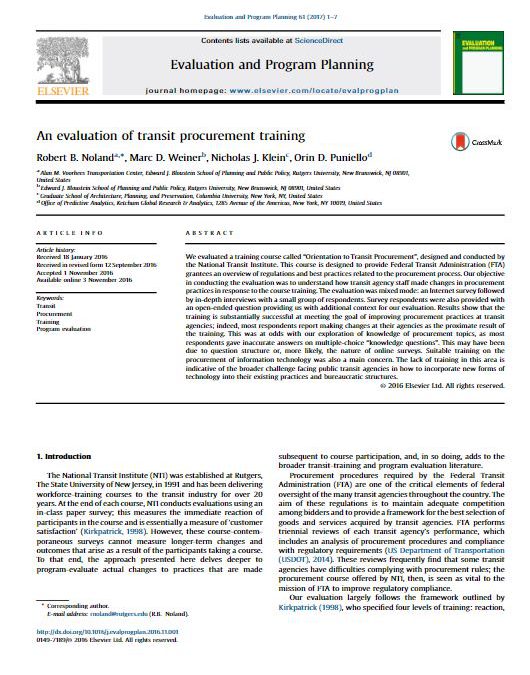 We evaluated a training course called "Orientation to Transit Procurement", designed and conducted by the National Transit Institute.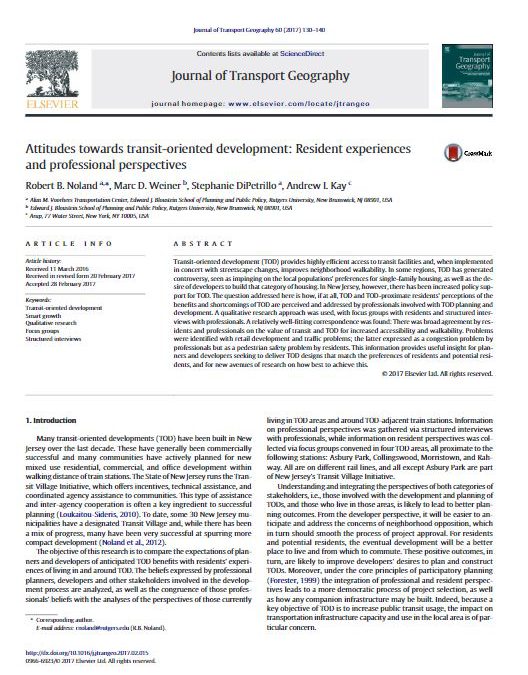 The question addressed here is how, if at all, TOD and TOD-proximate residents' perceptions of the benefits and shortcomings of TOD are perceived and addressed by professionals involved with TOD planning and development.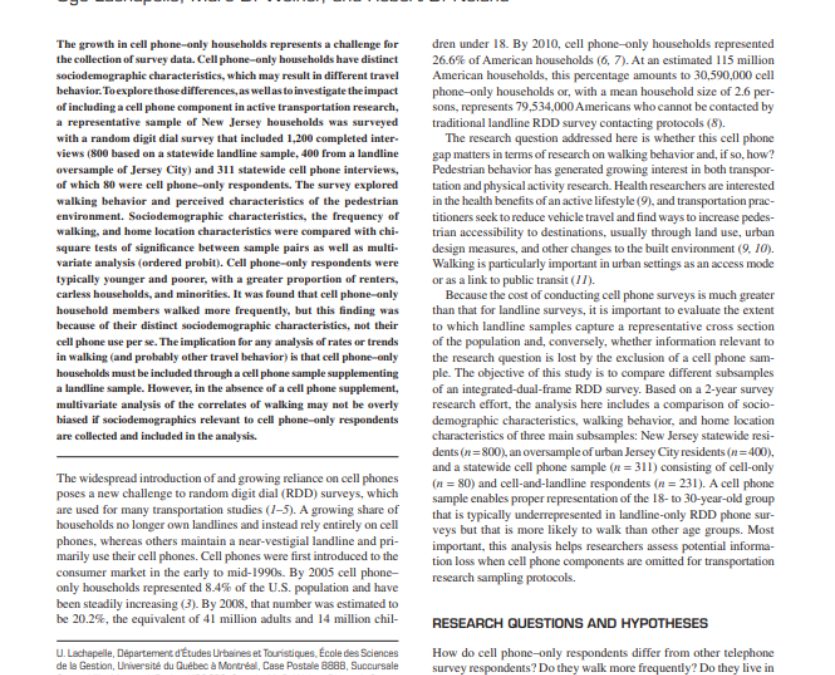 The widespread introduction of and growing reliance on cell phones poses a new challenge to random digit dial (RDD) surveys, which are used for many transportation studies.
The COVID-19 pandemic resulted in a sudden shift to working at home. People stopped commuting to their jobs. We fielded two surveys in New Jersey during the pandemic and included questions on what respondents did with time saved from not commuting as well as which...