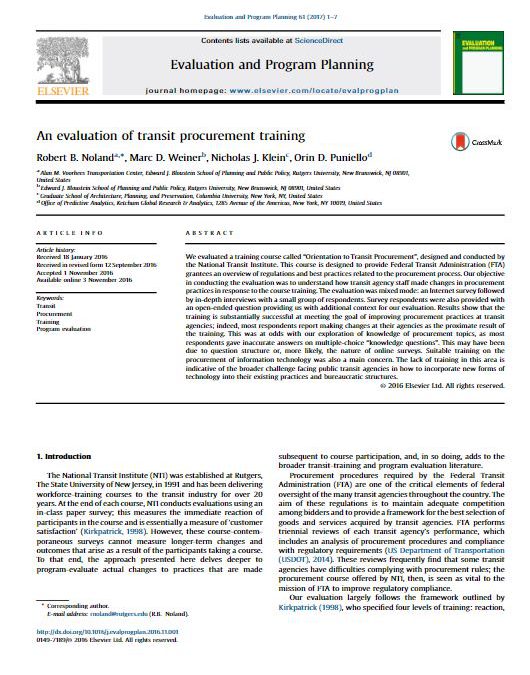 We evaluated a training course called "Orientation to Transit Procurement", designed and conducted by the National Transit Institute.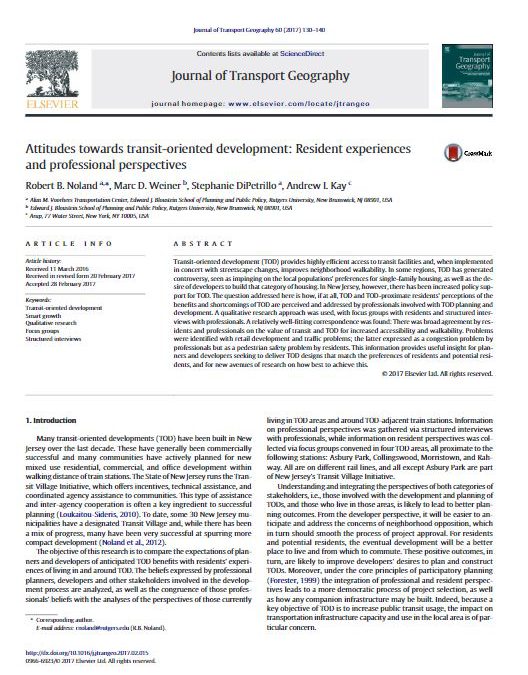 The question addressed here is how, if at all, TOD and TOD-proximate residents' perceptions of the benefits and shortcomings of TOD are perceived and addressed by professionals involved with TOD planning and development.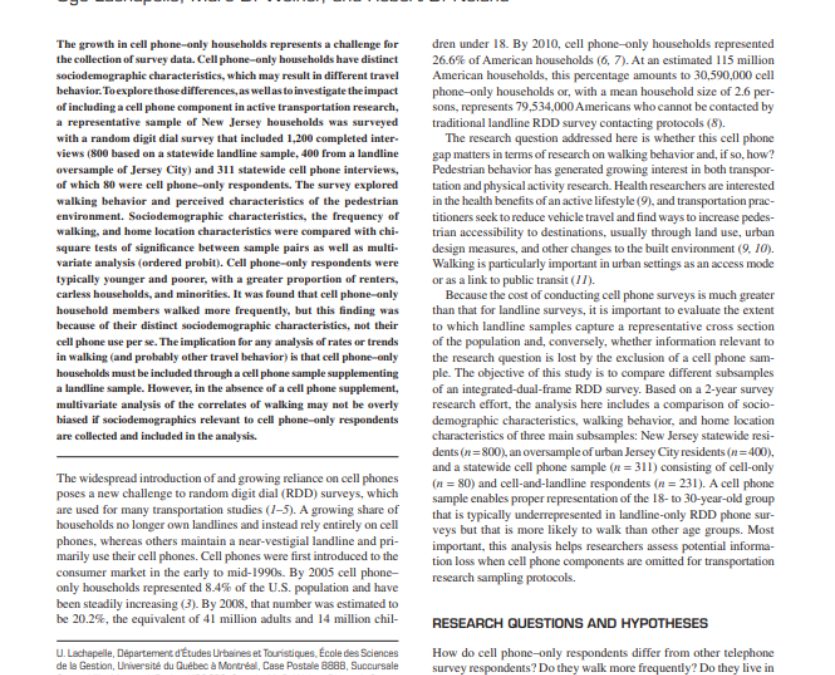 The widespread introduction of and growing reliance on cell phones poses a new challenge to random digit dial (RDD) surveys, which are used for many transportation studies.
Abstract Micromobility usage has increased significantly in the last several years as exemplified by shared e-scooters and privately owned bicycles. In this study, we use traffic camera footage to observe the behavior of over 700 shared e-scooters and privately owned...