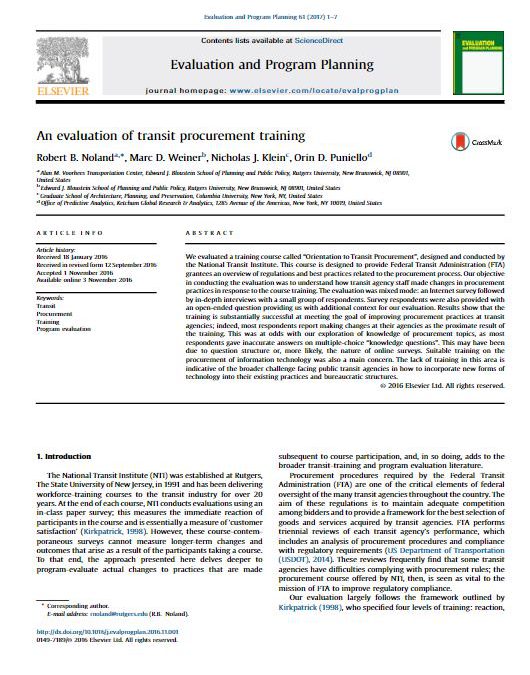 We evaluated a training course called "Orientation to Transit Procurement", designed and conducted by the National Transit Institute.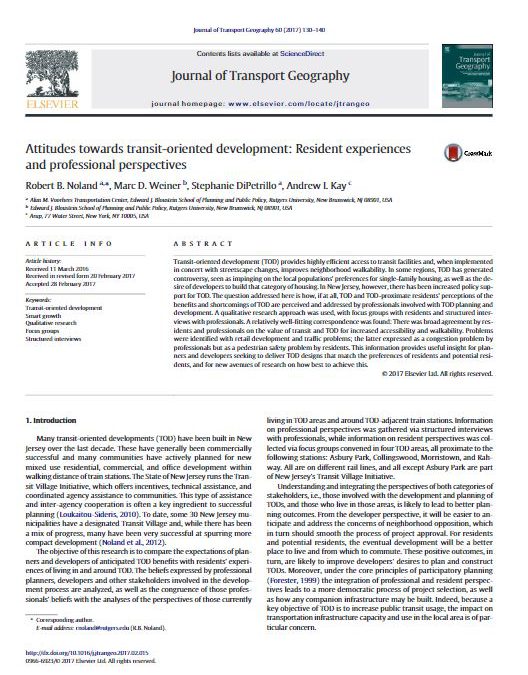 The question addressed here is how, if at all, TOD and TOD-proximate residents' perceptions of the benefits and shortcomings of TOD are perceived and addressed by professionals involved with TOD planning and development.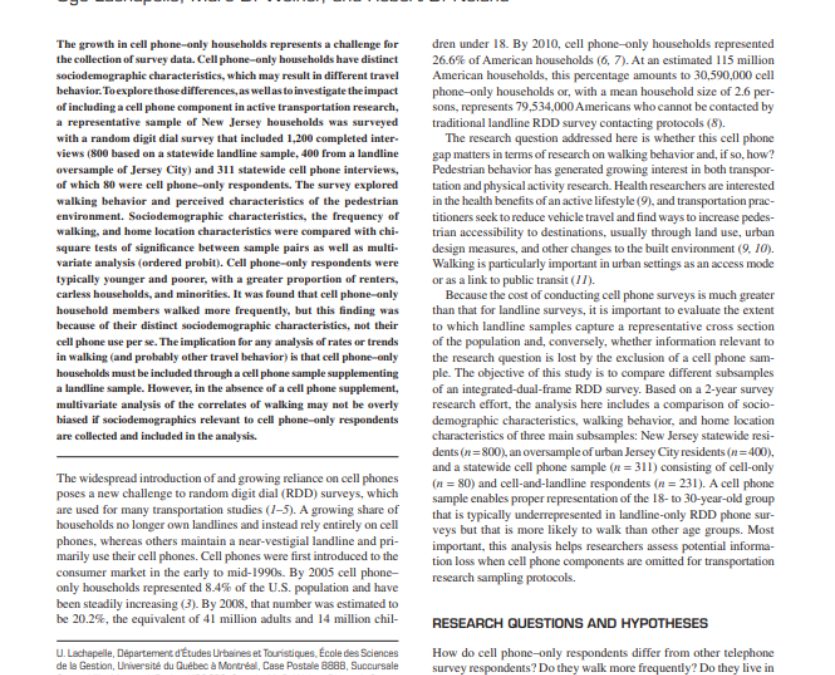 The widespread introduction of and growing reliance on cell phones poses a new challenge to random digit dial (RDD) surveys, which are used for many transportation studies.
Laham, M., Noland, R., Wang, S., (2022). Understanding preferences for bicycling and bicycle infrastructure. International Journal of Sustainable Transportation, https://doi.org/10.7282/00000254 Abstract Using survey data collected in New Jersey, we analyze the...